Apprenticeship Vacancies
Become your best self!
Date posted : 02/07/2020
Next Course to start: September 2020
Apply Here
Traineeship Opportunity
Could 2020 be the year you kick-start your career in engineering? Our traineeship programme is one of the most popular, providing aspiring engineers with a foundation of skills and knowledge in different engineering disciplines, including electrical, fabrication, welding, mechanical engineering and CAD giving you the perfect taster of engineering before choosing a trade!
The Engineering College are looking for our next cohort of young aspiring engineers to participate in our next Traineeship programme this year!
Traineeships give young people aged 16 to 24 the skills and experience that employers are looking for, helping you to boost your career prospects with an apprenticeship or other employment in the future.
This programme is ideal for anyone who wants to get into engineering but is undecided of which trade to study. If you're unsuccessful when applying for an apprenticeship or other job due to a lack of skills and experience then you may be a good candidate for a Traineeship also.
Traineeships are an opportunity to gain real work experience, employability skills and improve your English and Maths, if needed, along side building your engineering knowledge.
The Traineeship Programme will provide you with the opportunity to build your CV and get valuable work experience with local and national employers, where you are able to learn about the business and the industry it operates in.
Work preparation training will put you in a better position to compete for an apprenticeship or other employment. Traineeships prepare young people for their future careers by helping them to become 'work ready'.
Please complete our online application form for this programme and be sure to tick 'Traineeship'.
Please Note: Due to the high number of applications, if you do not hear back from The Engineering College, you should consider that your application has been unsuccessful on this occasion.
Date posted : 02/07/2020
Next Course to start: September 2020
Places: Full, No vacancies open
Apply Here
ITEC Opportunity
The Engineering Construction Industry Training Board (ECITB) are working in partnership with a number of training providers to offer an excellent opportunity for students who wish to pursue a career within the Engineering Construction Industry (ECI).  If you are interested in getting into engineering, this course is perfect for you.
The Introduction to Engineering Construction (ITEC) Programme is a one year course that gives young people the relevant skills, knowledge and health and safety awareness training required to prepare them for working in the engineering construction sector.
For employers, this is an excellent opportunity to recruit a young person who has had the requisite training to be fast-tracked into an apprenticeship. This programme offers applicants who will have achieved many of the year one components of a formal apprenticeship, making them very attractive to potential employers.
• Grant support of £100/week per learner subject to 90% and above attendance*
• Minimum three days a week programme over 8 months
• ECITB foundation online knowledge test
• Gaining a recognised industry knowledge qualification
• A Health and Safety Passport (CCNSG)
• Meet with industry representatives
• Visits to ECI sites
• Hands on experience in Pipefitting
*Grant Support is only applicable for the condensed ITEC programme to be completed within minimum of 3 full days a week programme over 8 months (Sept – April).
To apply for an ITEC programme, please click 'Apply Here' and be sure to tick 'ITEC Programme'
Apprenticeship Opportunities
If you are looking to pursue an apprenticeship in Engineering, you've come to the right place. We have a rolling recruitment cycle, which means we promote apprenticeship vacancies throughout the year for small to large businesses across the North West.
If you are looking for a particular company hiring apprentices, this page is updated regularly with all of our apprenticeship vacancies. If there are no options available here, please submit your application and we will be in touch with the next steps. Once a vacancy arises, we will be in touch with you via email.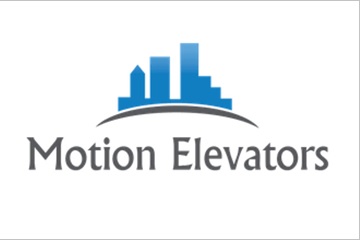 Enquire Here
Motion Elevators
Motion Elevators, based in Wigan are looking to recruit an Apprentice Installation Engineer to join their team. Motion Elevators carry out installation, servicing and repairs on lifts across the North West and on a range of lifts including passenger, vehicle, dumbwaiter and platform elevators. The Apprentice Installation Engineer will carry out various tasks to become a qualified engineer.